The Njoyn Interview Scheduler: It's Not Just For Interviews Anymore
Interview schedulers are time-saving features in leading applicant tracking systems. Recruiters use them to create a selection of interview slots for candidates, and the candidates and schedulers handle the rest.
This means recruiters can trust schedulers to:
Notify candidates they've been selected for interviews.

Offer them links to a page where they can choose an interview time.

Confirm their choice via email.

Notify recruiters, hiring managers and anybody else involved in the process that the slot has been taken.

Enable candidates to change the interview time, then send updates to all parties mentioned above.

It's no wonder recruiters lean heavily on schedulers! They reduce the workload and help prevent human error.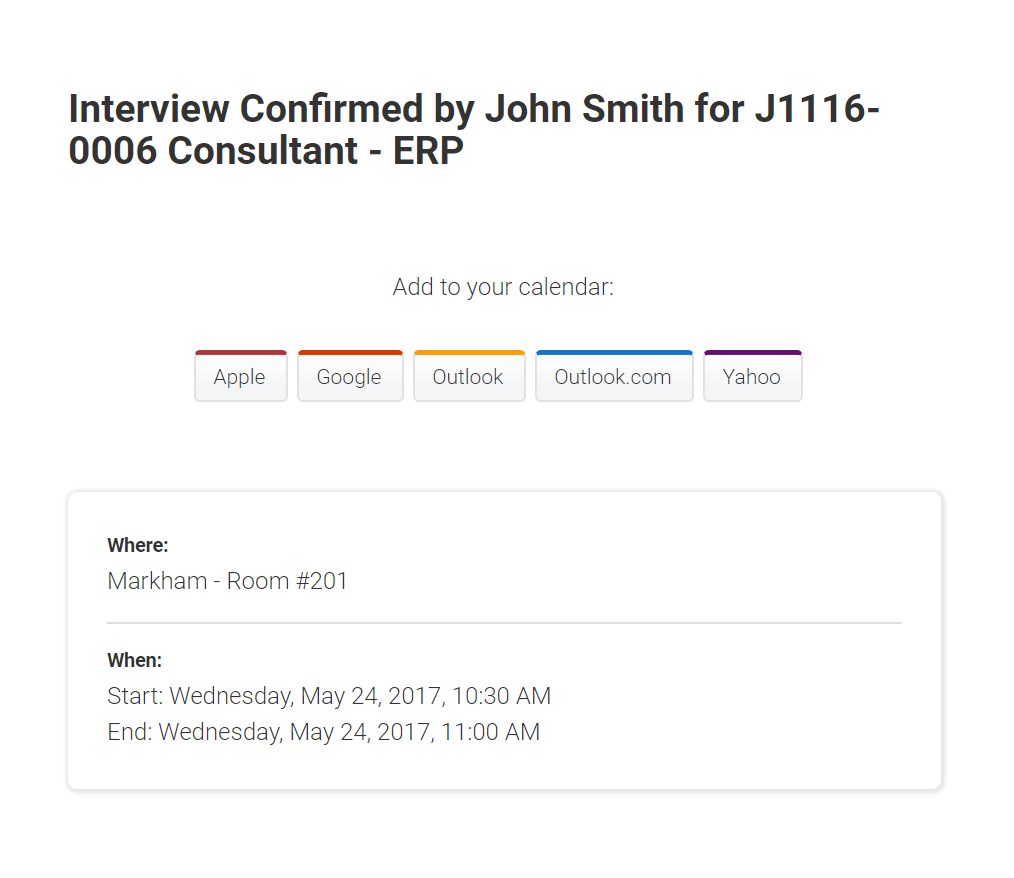 One-to-one and one-to-many interview scheduling
Interview scheduling tools are most often used to schedule one-on-one meetings, where each time slot is dedicated to one candidate. But people who use Njoyn's scheduler realized they could create invitations for many people to attend a function at a given time. This feature has led to innovative, time-saving uses of Njoyn's interview scheduler.
In-house testing
For instance, several applicants may need to do a test in-house. Test administrators can invite multiple test-takers using the scheduler. Those who can't attend at a certain time can be invited to another session.
In-house career fairs
A company may want to host a career fair to fill vacant positions. Recruiters may use several channels to inform potential attendees. There's no better place to start than by inviting past applicants using an interview scheduler embedded in an applicant tracking system. These people have clearly shown their interest in working for the company by applying for jobs, so they're likely to at least take an interest in the invitation.
Conclusion
Interview schedulers may be purpose-built as interview schedulers, but innovative recruiters find them indispensable for tasks outside of recruiting.
Njoyn's interview scheduler gives recruiters the ability to invite several people to an event occurring at the same time. This lesser-known feature contributes to Njoyn's flexibility.